Computer Support and Technology Services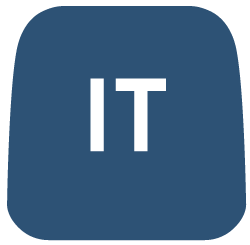 The Technology and Support you need to grow your business has never been easier!
Today's fast-paced, always-on IT systems are placing greater demands on businesses than ever before. Managing complex hardware, preventing costly downtime, and ensuring 24/7 availability has become increasingly difficult. Having the right partner is therefore essential if you want to meet your business goals with high availability, simplifying your support, and controlling costs.
LoAllay offers our client comprehensive Technology Support Services which is designed to meet all these challenges and more. With our local presence across the the GTA, plus strategic partnerships with leading data warehouses, networks and software vendors, security and infrastructure providers, we are well positioned to manage almost any growing business environment. LoAllay can help you reduce your support costs, improve ROI from your equipment, and save time spent solving technical problems. With one helpful point of contact to look after all your needs, getting the technology and support you need to grow your business has never been easier!
reach out to us AND LET'S SEE HOW we can help you and your business move forward