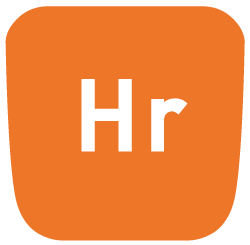 Compliance Training for Ontario Employees:
Employers are obligated to make sure their staff meet certain training requirements that comply with Provincial regulations. For almost every workplace in Ontario, training modules include Worker Health & Safety Awareness, WHMIS (Workplace Hazardous Materials Information System), AODA (Accessibility for Ontarians Disability Act), and Workplace Violence and Harassment.
We aim to keep your employees safe at work. Our onboarding experts will ensure you understand what training is required for your specific organization and that your employees complete the training required by the Province of Ontario.
When a new employee comes on board, LoAllay's system automatically sends training links, records the passing grade and provides a certificate of completion.
Company Policies:
Company policies are an important way to provide a safe working environment for employees. Policies give employees guidance, sets expectations and brings uniformity to the company's operations. For example, an Expense and Travel Budget policy defines expectations and therefore can help reduce costs. Policies such as Hours of Work, Leaves of Absence, and Vacation can document how the company meets the requirements of Provincial regulators.
Company policies not only provide guidance; they also show your employees that management is also held accountable and must comply with the same standards.
Whether you are looking for just a few policies, a comprehensive set, or need assistance deciding, LoAllay will help you to put it all together.
Onboarding New Employees & Record Keeping:
LoAllay offers a unique cloud-based automated system that manages the HR process from onboarding, compliance training, vacation and time off reporting, performance reviews and more.
Say goodbye to filing away paperwork such as Employment Agreements, offer letters, job descriptions, training certificates, reference checks, performance appraisals, and more throughout the life of your employee's career in your organization.
While you focus on your business, LoAllay's cloud-based automated system will take care of your HR needs.
reach out to us AND LET'S SEE HOW we can help you and your business move forward